Spring is here
After the beast from the east spring is here, or so we`re told.
Add a smile and some exotic fruit to your home with our range of cushions, dining & kitchen textiles and notebooks.

---
Sale now on
Because the evenings are drawing in and autumn is around the corner, we thought we would brighten things up by reducing the price of EVERYTHING !!
Grab a bargain and bring some spring colour into your home.

---
Studio Playlist #3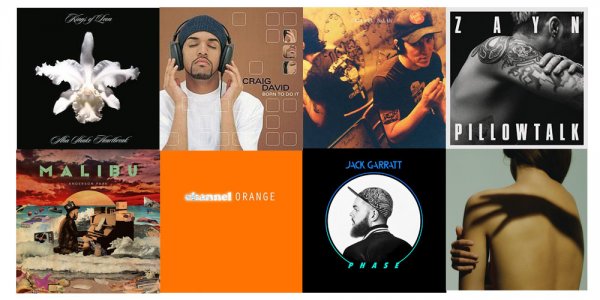 This month i`ve been listening to:
Kings of Leon- Aha Shake Heartbreak
Craig David- Born To Do It
Elliott Smith- Either/Or
Zayn- Pillowtalk
Anderson Paak- Malibu
Frank Ocean- Channel Orange
Jack Garratt- Phase
Wet- Don`t You
Dark and mellow, laid back easy listening, with a touch of nostalgia!

---
do-it-yourself: Christmas Wreath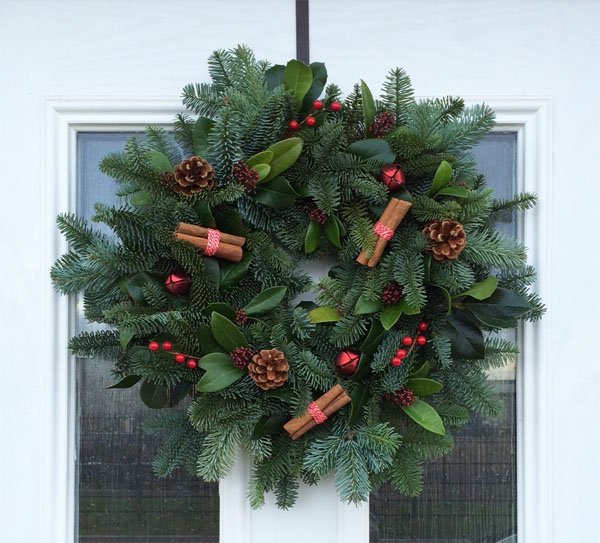 The countdown to Christmas is well under way and if you`re starting to feel a bit of festive-induced panic, fear not, for my Christmas Wreath how-to is the perfect stress reliever!
What You`ll Need:
Floral Foam Wreath Frame (any size depending on your preference, mine is 10" diameter)
2 Blue Spruce Branches
Green Foliage e.g Holly, Eucalyptus (anything from the garden or your local florist depending on the look you`re going for)
Decorations e.g Pine Cones, Fruit Slices, Cinnamon Sticks, Nuts, Bells, Ribbon
String/Twine
Floral Stub Wire
Wire Cutters, Scissors
Method:
Soak the floral foam frame by placing it in cold water in a sink or bucket. Don`t force it to submerge, just allow it absorb the liquid evenly.

Remove from the water and use the knife to thinly cut off the edges of the foam (round the inside and outside of the hoop) to create a smoother, more rounded shape.

Prepare your spruce and foliage by cutting into (roughly) even lengths. Consider the size of your wreath in comparison to the length you choose to keep things in proportion.

Insert the stems round the outside of the hoop first. As a general rule, add them in groups of three, like the points of a triangle, when you look at the wreath from above.

Interchange between your different foliage stems as you go, keeping the design as flat as possible.

Once you've done the outside, add stems to the top of the wreath to create a spiral shape going around the hoop.

Don't forget to add some smaller pieces to the inside of the hoop. Keep going until you've covered the entire frame and none of the foam is visible.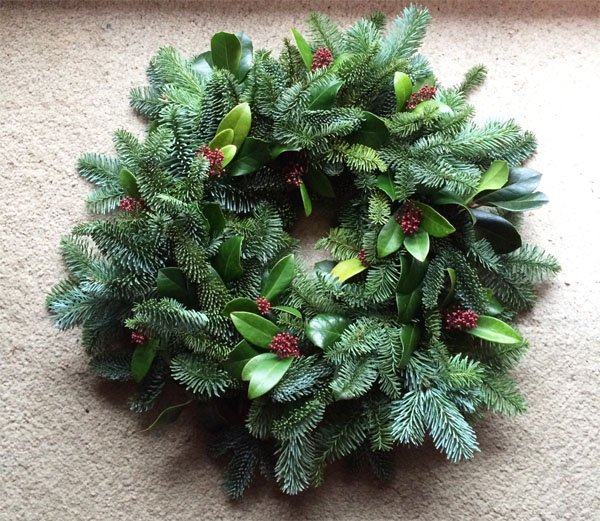 Now you`re ready to decorate your wreath!
You need to prepare your decorations by wiring them so they can be easily added to the hoop.
For pine cones, place the wire through the shelf of the cone and bend the ends down and around each other.
Take two fruit slices and insert the wire through the edge of the fruit, bend the ends down and around each other.
Tie two small cinnamon sticks together with string or raffia. Insert the wire through the string and bend the ends around each other as before.
You can use this method to wire any other decorations you want to add, like bells, bows or candy canes.
Insert the wired decorations into your wreath to complete your design!
I`ve decided to go for a more traditional look for my wreath but you could try adding flowers with your foliage or experiment with a different colour scheme for a more contemporary look. The possibilities are endless.
Get yourself a glass of mulled wine, put your feet up and get crafting!

---
Re-Wrapped Collaboration
Re-Wrapped are an award-winning British gift wrap brand who create high quality wrapping paper made solely from 100% recycled paper. As well as creating their own designs in house, founders Tracy and Annie are great supporters of up and coming talent and regularly work with freelance artists and designers to create exclusive collections for them.
I recently collaborated with them to produce this collection of children`s wrapping paper which is now available to buy from their online store.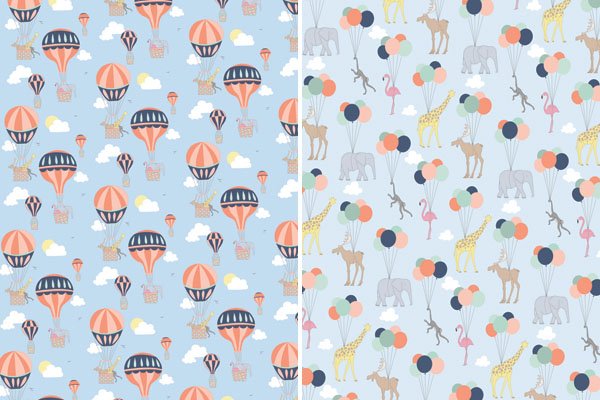 You can shop the designs along with Re-Wrapped`s other gift wrap collections
here
.

---
Audrey Hepburn: Portraits of an Icon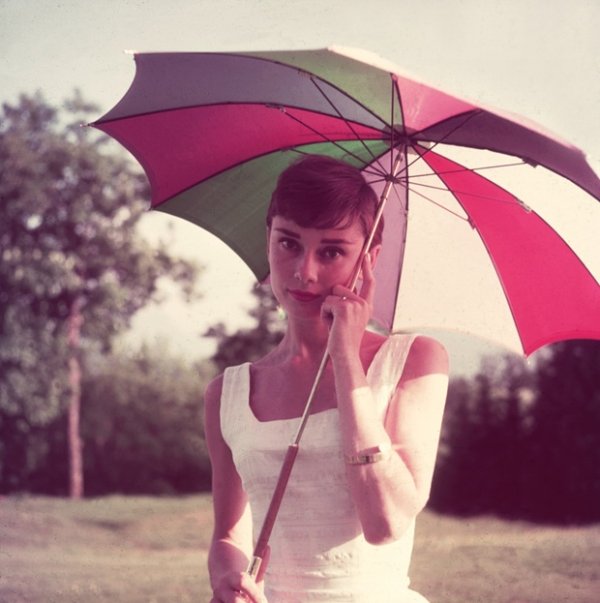 Audrey in 1955, Photograph by Hulton Archive
Last week, I headed into London for The National Portrait Gallery`s `Audrey Hepburn: Portraits of an Icon` exhibition.
Star of the silver screen, fashion icon and humanitarian, Hepburn is the epitome of timeless sophistication and style and although I knew quite a bit about her career in film, I was eager to learn more about her family life and childhood.
Whilst the collection of photos was undoubtedly a beautiful display, featuring work from the likes of Cecil Beaton, Norman Parkinson and Richard Avedon to name but a few, I couldn`t help feeling like there was something missing.
The exhibition opens to a space dedicated to her early life when Hepburn hoped for a career as a dancer, there are some wonderfully candid shots here as well as a few gems of Audrey as a child. Even in these early portraits, the Audrey that we`ve known to grow and love; elegant and poised is instantly recognisable. The rest of the exhibition is devoted to Hepburn`s career in cinema, highlighting some of her most iconic roles in films such as Breakfast at Tiffany`s, Funny Face and The Nun`s Story, with the final room documenting Audrey`s humanitarian work with Unicef.
Though this was, indeed a wonderful portrayal of Hepburn`s life and career, for me, it only really scratched the surface. There simply wasn`t enough of the unseen Audrey. I wanted to know more about Audrey off-duty; as a child and as a mother, we`ve become so familiar with the starlet in front of the camera, but what of the Audrey behind it.

---
My Top 10 Films for Fashion Lovers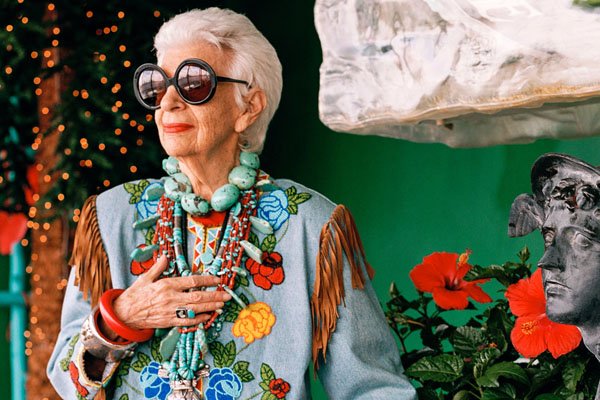 1. Dior and I
A perfect insight into what goes on behind the scenes to make a couture collection for Paris Fashion Week. This film celebrates fashion's unsung heroes and will make you fall in love with Dior`s, now not so new, creative director, the endearingly shy Raf Simons and his right hand man Pieter Mulier.
2. The September Issue
Another documentary-film chronicling Vogue`s editor in chief Anna Wintour and the much loved Grace Coddington in their preparations for the 2007 A/W fashion issue. A great representation of the hard work and passion, which go into producing the world`s most iconic fashion magazine.
3. Breakfast at Tiffany`s
This list just wouldn`t be complete without an Audrey Hepburn mention. Star of the original little black dress, this film is as good, and as stylish today as it was in the
60s.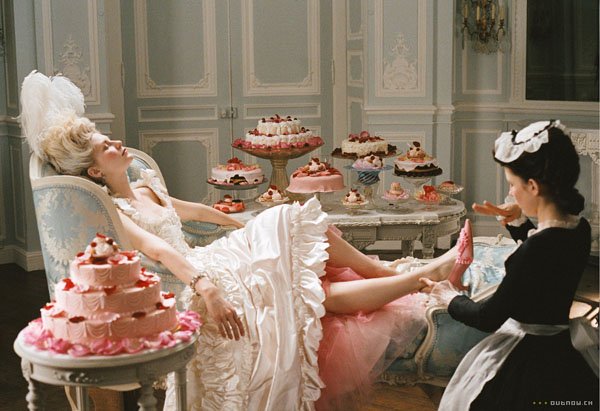 4. Marie Antoinette
She allegedly said `let them eat cake`, and this Sofia Coppola historical re-telling of the French Queen`s life and reign sure is a feast for the eyes. Kirsten Dunst is perfect in the eponymous role and the sugar sweet pastel palette is just enough to work up your appetite!
5. The Devil Wears Prada
Said to be inspired by the aforementioned Miss Wintour, the amazing Meryl Streep takes on the role of ice queen editor in one of her best roles to date. This is one of those films you can watch again and again and has some of the best one liners...did i hear florals for spring?!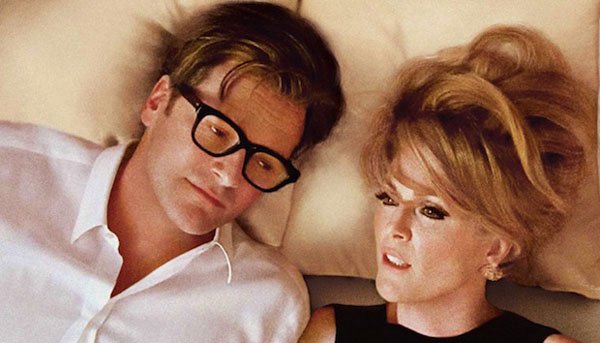 6. A Single Man
Tom Ford`s directorial debut based on Christopher Isherwood`s novel (which is also well worth a read) seriously lives up to his name. This stylish adaptation, starring a dreamy Nicholas Hoult and Colin Firth, is a touching story of love and loss which will leave you reflecting on your own experiences, past and future.
7. Atonement
Set in England during the second world war, this tragic Ian McEwan adaptation is a real tearjerker. Full of beautiful cinematography, some great wardrobe choices and one of the best scenes in film (ever!), the beach at Dunkirk, not forgetting Keira Knightley in that green dress, this film is a must see.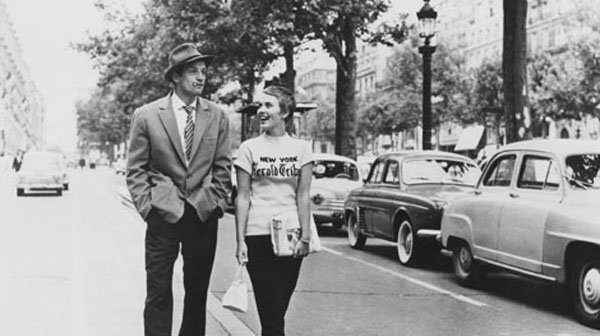 8. Breathless
Jean-Luc Godard`s iconic `A Bout de Souffle` is the epitome of French chic. With stripes aplenty, Jean Seberg is an inspiration of timeless style and effortless, androgynous cool. If you`re a fan of French New Wave cinema, this film is not to be missed.
9. The Great Gatsby
Whilst this received mixed reviews from the critics, the glamour of the 1920s flapper style is done to perfection in Baz Luhrmann`s remake starring the one and only Leo DiCaprio. Costume designer Catherine Martin collaborated with Miuccia Prada on many of the looks including Daisy`s chandelier dress and fur which she wore to one of Gatsby`s first parties.
10. Iris
This year`s Albert Maysles documentary is a wonderfully witty film about the flamboyant free spirit and style icon that is Iris Apfel (who is incredible at 93 fyi!) More than just a fashion film, this is a charming insight into Apfel`s life spent travelling across the world working as an interior designer with her husband Carl.

---
new in - Kitchen & Dining and Stationery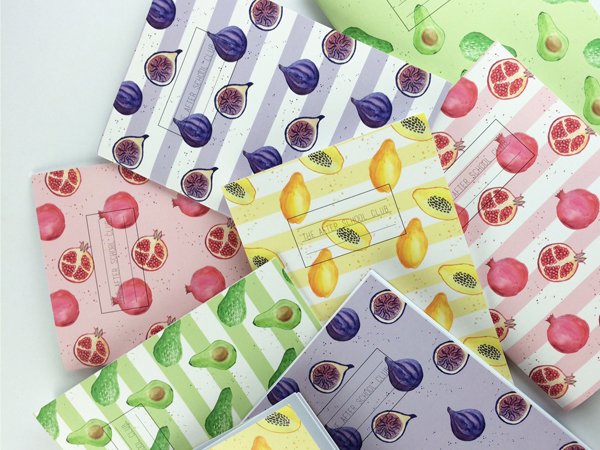 We`ve been busy working away in The After School Club studio and are happy to finally announce the arrival of some brand new products!
Our new printed tea towels and napkins feature our iconic hand painted Avocado and Pomegranate designs and are made of high quality, absorbent, medium weight cotton. They have been printed using environmentally friendly inks and are handmade in our studio. In complimentary striped and plain tones of pink and green these textiles will brighten up your kitchen and dining room and are perfect for picnics, parties and everyday.
Another new addition to our Exotic Fruits collection is our range of printed notebooks. These handy A5 paperback books with either lined or plain paper pages are perfect for on-the-go, at school or in the office. The covers feature all our fruity designs which have been printed onto 100% recycled card.

---
Studio Playlist #2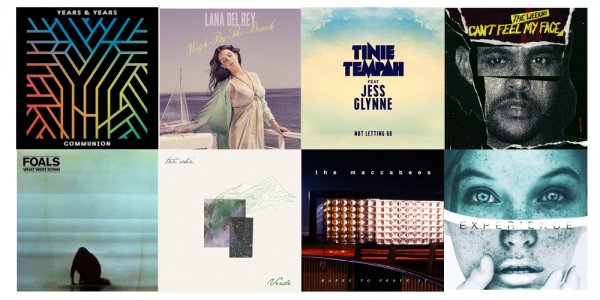 Over the past few weeks i`ve been enjoying:
Years & Years - Communion
Lana Del Rey - High By The Beach
Tinie Tempah ft. Jess Glynne - Not Letting Go
The Weeknd - I Can`t Feel My Face
Foals - What Went Down
Tei Shi - Verde
The Maccabees - Marks To Prove It
Kacy Hill - Experience
A mixture of fresh releases from old favourites along with some new discoveries and catchy summer singles!

---
make your own: Golden Syrup Flapjacks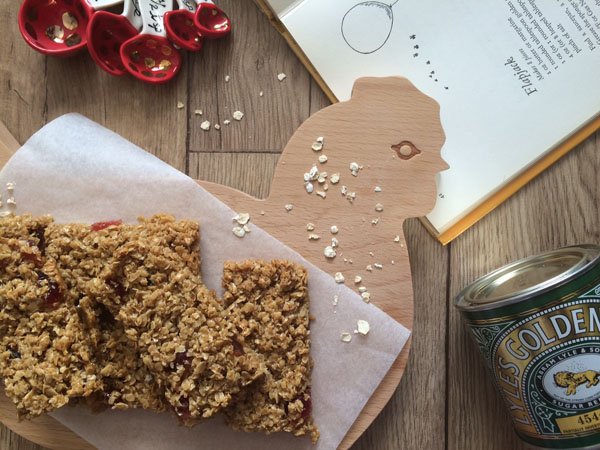 Did you catch Bake Off this week?! In honour of the start of a new series, I wanted to share my quick and easy recipe for my favourite Golden Syrup Flapjacks.
Ingredients:
140g Butter or Margarine
70g Soft Brown Sugar
280g Rolled Oats
6 tbsp Golden Syrup (add more or less depending on how gooey, or naughty(!) you like your flapjacks)
Pinch of Salt
Method:
Preheat your oven to180°C or Gas Mark 4.
Grease a baking tray with butter or line with baking parchment.
Heat the butter/margarine, syrup and sugar in a saucepan over a low heat and stir occasionally.
Once the butter has melted and the mixture is blended remove from the heat.
Add the oats and salt and mix well. You could also try adding some dried fruit, nuts or chocolate for added flavour and texture!
Spoon the mixture into the prepared tin and press evenly.
Place in the centre of the oven and cook for 20 minutes.
Remove from the oven and score with a knife to mark even sized pieces.
Allow to cool and remove from the tin.
This recipe makes about 10 flapjacks but you can easily double up the ingredients if you want to make more. You could also try dipping the cooked flapjacks in melted chocolate or coat them with yoghurt.
The perfect snack for on the go or at home with a good cup of Earl Grey!

---
The Best Spring Summer Candles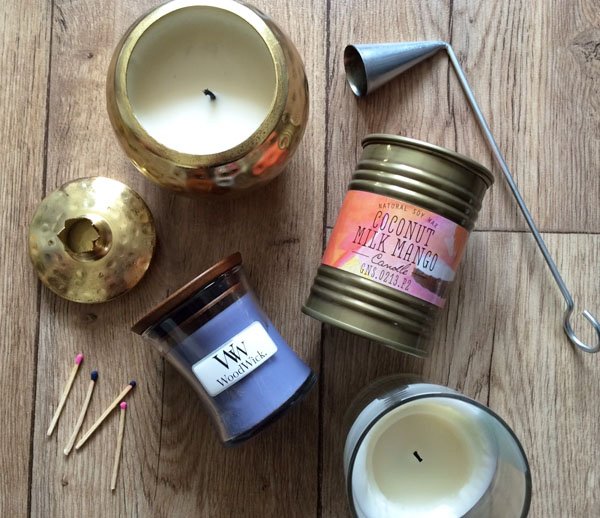 If, like me, you associate candles with snowy days and winter festivities, don`t be fooled, there are plenty of light and refreshing summery options on the high street. Here`s a run down of my favourites!
At £16, this candle is very reasonable, the scent has great staying power and will linger throughout the day even after being lit for a short while. The gorgeous tropical fragrance is reminiscent of exotic holidays in the sun. Look out for the other fragrances in the range and corresponding perfumes; the Avocado and Mint is also very nice!
Priced at £42, this candle is a slightly more expensive option but as with all Jo Malone products, you get what you pay for. I love this quirky, nostalgic fragrance; the perfect blend of sweet and sour. It also looks great on your coffee table, mantlepiece or in the bedroom.
These candles are known for their one of a kind organic wooden wick which creates the sound of a crackling fire when lit. This lavender scent has a subtle calming aroma and at £16.99 in medium size is very reasonable. Keep an eye out for Woodwick`s trinity candles, which combine three complimentary fragrances in one and perfectly blend as they melt to create a unique and changing scent as they burn.
This set features four of the brand`s signature scents; Gingerlily, Orange & Bergamot, Ylang-Ylang and Lily of the Valley & Violet Leaf. The miniatures are perfect to dot around the house and light in different rooms. This boxed collection makes a great gift as a set or individually and at £42 is really good value for money.
For all the 60s fans out there the Orla Kiely room fragrance range at John Lewis is perfect for you. Fig Tree is a lovely fruity and zesty scent and is great for eliminating those lingering kitchen smells. Each of the candle jars in the collection feature an iconic Orla Kiely design and are ideal for storing make up brushes or even paint brushes once the wax has melted.

---
do-it-yourself: Wedding Flowers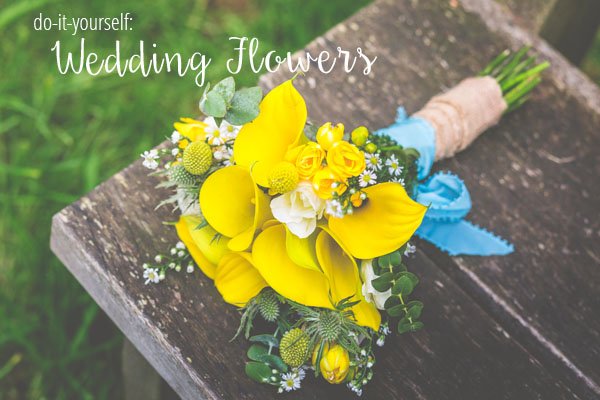 Wedding season is in full swing and whether you`re bride, bridesmaid or guest, it`s great to get involved in planning the event. Doing your own wedding flowers may sound like a daunting prospect but it`s a lovely way to make your day more personal and allows you to create the exact look you want. Have a read of my tips below and get your green fingers at the ready!
Decide On A Theme
Pick a colour and design theme, this could be inspired by your wedding venue, dress or what`s in season and will help when deciding what flowers you want and how you want to construct your bouquets and arrangements. Cue pinterest for endless ideas and inspiration.
Plan Ahead
Visit your local florist or wholesaler well in advance to have a look at what they offer and find out what`s going to be in season. They`ll be able to advise you on how to handle and look after your flowers and what will work best for you depending on your needs. You`ll also be able to pick up any other tools and materials you need, like wire and tape, at a discounted cost.
Waste Not Want Not
Once you`ve made the bride`s and bridesmaid`s bouquets, it`s nice to use what you have left to make some buttonholes and corsages for the bride and groom`s family and entourage. You could also make some additional arrangements to dot around the venue for a complimentary and cohesive overall look.
Improvise
Don`t feel like you have to make your own table decorations too, potted plants can look just as good as centrepieces and make great gifts for your guests to take home. Alternatively you can plant them at home for a reminder of your special day in the weeks to come. Try your local supermarket or garden centre for seasonal, on budget options.
Get Crafty
If you`re going for a rustic theme, old jars, glass bottles or plant pots make great centrepieces for the table and can be easily integrated into your colour theme with vintage lace and ribbon from your local haberdashery. Use contrasting trims for your bouquets to tie everything together.
Have Fun
Most importantly, don`t get overwhelmed by doing your own wedding flowers. Invite your family and friends over the day before the wedding so that everyone can get involved and lend a helping hand. It`s a perfect opportunity to enjoy a few cocktails and get in the mood for the big day.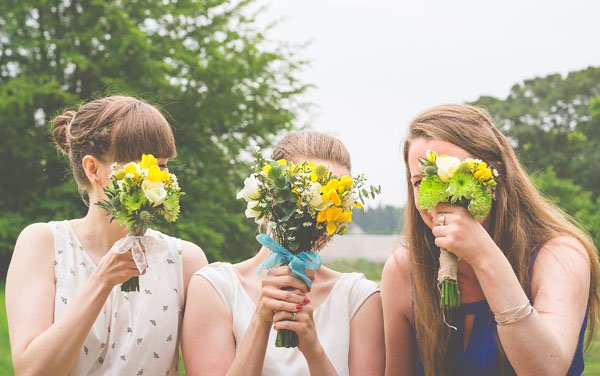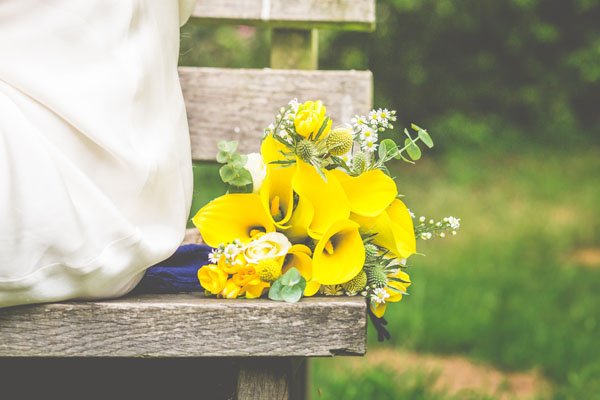 Last month my sister celebrated her wedding at Westonbirt Arboretum in Gloucestershire. We used the picturesque woodland setting and a sunny yellow and blue colour palette as inspiration to choose her flowers. Bold, yellow calla lilies made up the bride`s posy along with green thistles, white roses, yellow freesia, pom pom caspedia, september flower and eucalyptus. The bridesmaid`s bouquets featured green chrysanthemum and further freesia, roses and september flower to compliment the bride`s. We used natural burlap, ribbon and lace to finish the bouquets and to give them a rustic vintage feel.
Hope you`re enjoying the summer and if you`re planning a wedding this year or next, don`t be afraid to do-it-yourself and get your hands dirty!

---
behind the scenes: The After School Club Studio
The philosophy behind The After School Club is to rebel against the mainstream and rather than be led by trends, we endeavour to create designs which are both unique and timeless. We aim to produce products, which have longevity in both construction and design, which are built to last.
One of the ways we do this is to illustrate and make all our prints and products by hand in house.
Our Exotic Fruit prints were hand painted with watercolour before being digitally printed onto high quality natural cotton sateen. The printing methods used enable every colour and brushstroke to be accurately captured, enhancing the characteristic feel of the hand painted design.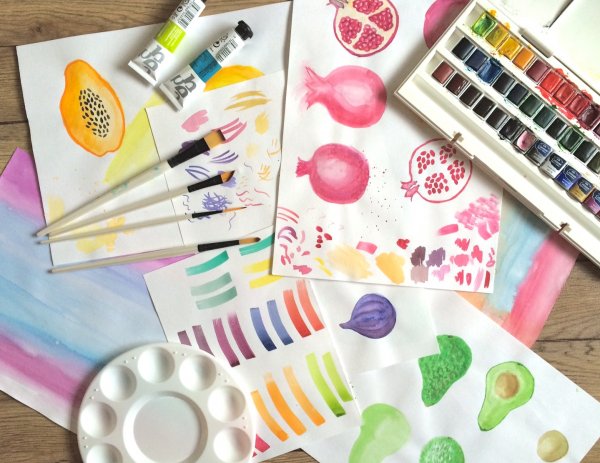 Our fabric is printed in the Uk using environmentally friendly inks and our luxury cushions are lovingly hand made in our Cotswolds studio. We are very proud of our British heritage and ensure we source all of our materials within the Uk. Sustainable practice is at the forefront of our business and something we ensure across all aspects of development and production wherever possible.
Our distinctive and quirky printed textiles offer a quick and easy way to inject colour and texture into your home and interiors, we hope you like them!
Shop the Exotic Fruits collection
here
.

---
ASOS x Textile Federation: New Collection
Textile Federation, known for its stand-out prints and sense of community champions the support of emerging and established designers. Their regular print design competitions offer a new platform of design, one that is open to students, artists and designers alike.
Each year, they team up with fashion super-brand ASOS to help them find new prints for their own brand summer collections.

In the midst of final year induced all-nighters and the excitement of impending graduation, last year I entered the `Art Collision` themed competition on a whim and to my surprise my design was selected as a winner.My blue brushstroke print came to life in this ASOS designed shirt and shorts co-ord: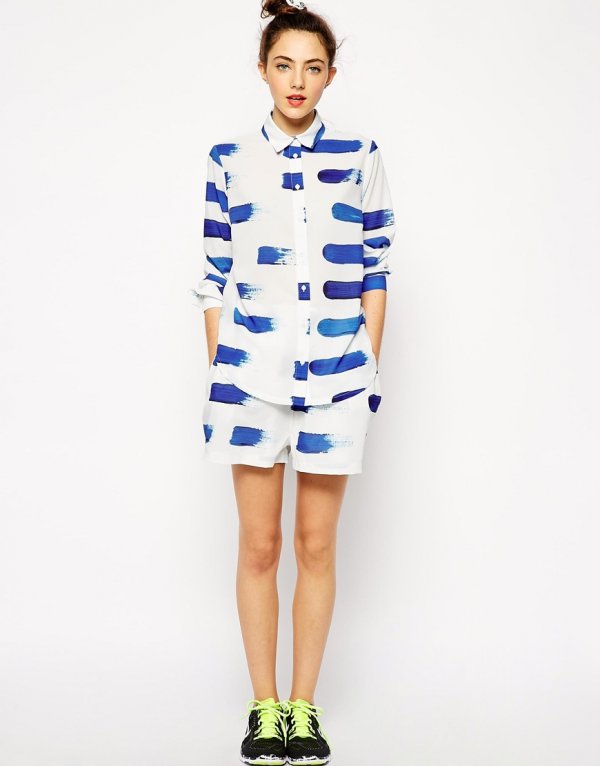 Now in it`s fourth year, this summer`s `Chinese Whispers` themed collection is now available to buy online.
My favourite piece is this `Melange Print` top and shorts set designed by fellow London College of Fashion alum Odette Steele.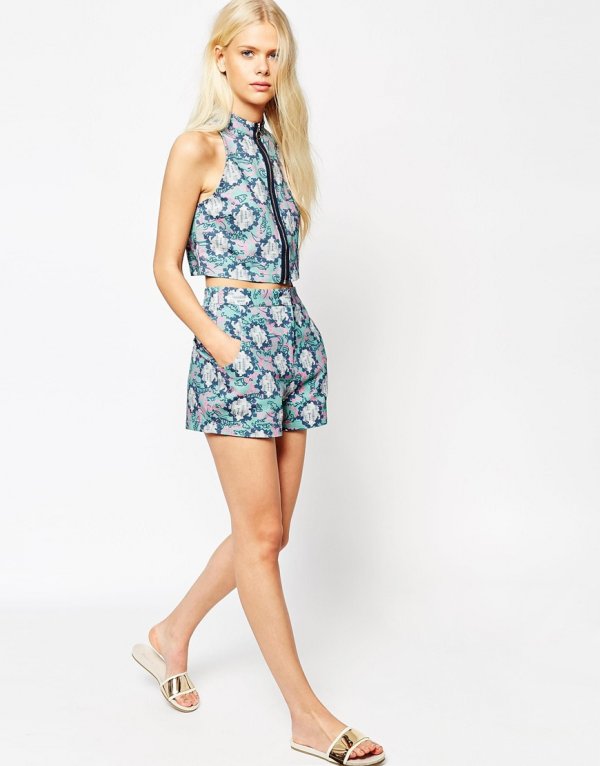 You can browse and shop the rest of the collection
here
.
Keep and eye out for future collaborations and competitions at the
Textile Federation
site.

---
Studio Playlist #1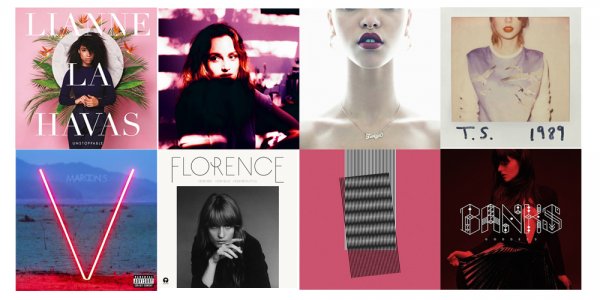 This month i`ve been listening to:
Lianne La Havas - Unstoppable
Leighton Meester - Heartstrings
Fka Twigs - EP2
Taylor Swift - 1989
Maroon 5 - V
Florence + The Machine - How Big, How Blue, How Beautiful
Hot Chip - Why Make Sense?
Banks - Goddess
The perfect blend of soothing, dreamlike sounds and uplifting, summery tracks.

---
make your own: Pomegranate Chocolate Bark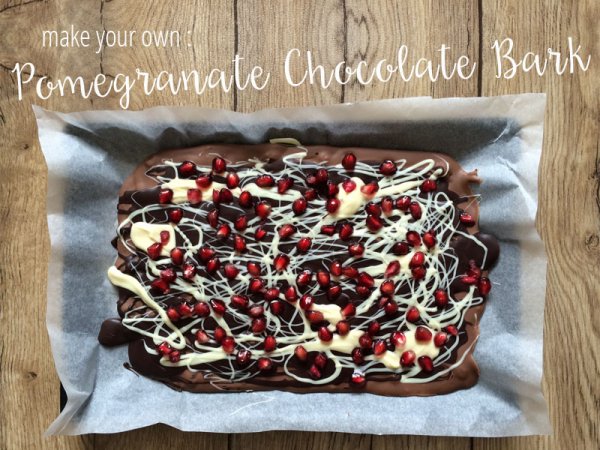 This quick and easy how-to is perfect for chocolate lovers. It makes the perfect gift and is great for sharing…or keeping all to yourself!
Ingredients:
360g Milk Chocolate
100g Dark Chocolate
50g White Chocolate
Seeds from 1-2 Pomegranates (depending on their size)
Zest of 1 Orange
1 tsp Sea Salt
Method:
Line a baking tray with greaseproof paper, or if you're feeling brave lay it straight onto your work surface.
Prepare pomegranate by deseeding, the 'wooden spoon method' should do the trick!
Melt the milk chocolate in a heatproof bowl over a pan of simmering water making sure the bottom of the bowl doesn`t touch the water. Stir occasionally.
Melt the white and dark chocolate in the same way or by using the microwave.
Once the milk chocolate has melted, take it off the heat and stir in the orange zest and half the pomegranate seeds.
Pour the chocolate into the baking tray and smooth with a spoon or a palette knife.
Spoon the melted dark chocolate over the top followed by the white chocolate and swirl. There's no need to be too careful, the messier the better!
Sprinkle with the remaining pomegranate seeds and the sea salt.
Place in the fridge for a few hours to harden.
Once its set you can break it however you please.
Enjoy!

---
We`re Open!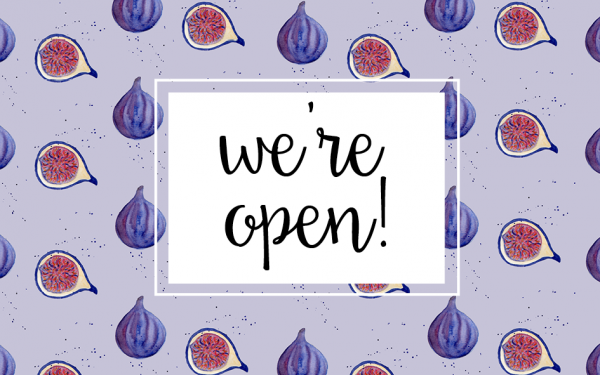 The After School Club is open!
The philosophy behind the brand is to rebel against the mainstream and rather than be led by trends, here at The After School Club we aim to create designs which are unique and timeless. Our simple but eclectic aesthetic and painterly style make up the brand`s distinctive hallmarks. The After School Club`s products put the `fun` in functionality and are aimed at people who are looking for something quirky and individual for their home.
Our debut Exotic Fruits collection of luxury cushions feature hand painted watercolour fruit designs printed on 100% cotton sateen using environmentally friendly inks. The cushions are hand made, have a concealed zip and come with a duck feather inner. There are four different designs in the collection; Avocado, Fig, Papaya and Pomegranate in complimentary plain and striped pastel tones of green, purple, yellow and pink.
British manufacture and sustainable practice are very important to us and are fundamental to our business ethic.
You can browse and shop the full collection
here
.